News
mix
"Coming home" is how art tutor Garry Gerrard (Ngāti Porou) describes his move from working at MIX creative space in Lower Hutt to its newly established art space in Wainuiomata, called Te Whare Toi Ora.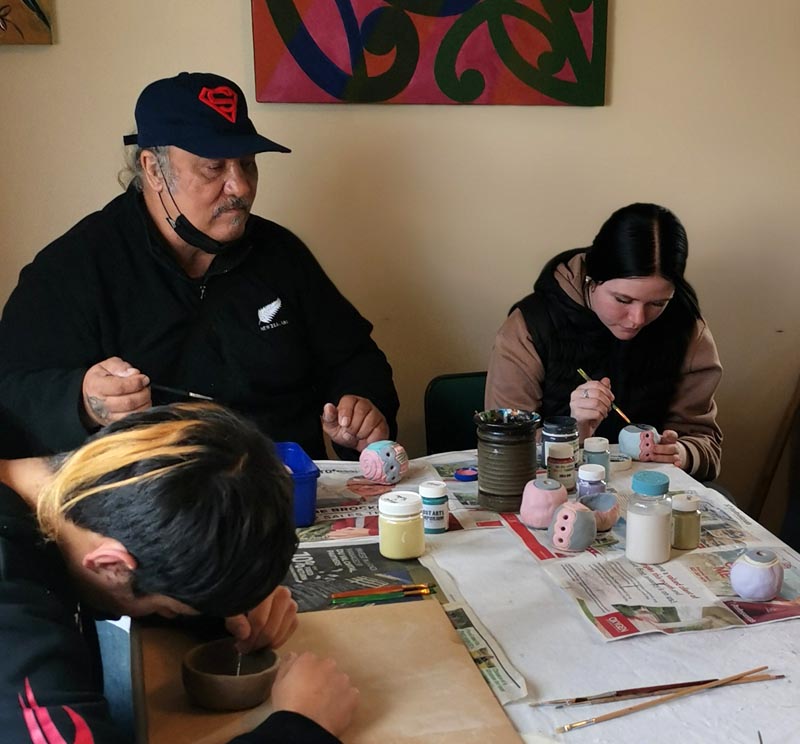 Garry has lived in Wainuiomata for 40 years and jumped at the chance to work at the new creative space, set up by MIX creative space in Lower Hutt in early 2022, thanks to the three-year CARE funding from Manatū Taonga Ministry for Culture and Heritage.
Before taking up his role at Te Whare Toi Ora, Garry was an art tutor at MIX for 23 years, where he specialised in bone carving but also turned his hand to ceramics, painting and crafts.
His role as art tutor is fulltime. Also working with him is Ruth O'Grady, who runs the upcycled art and crafts sessions on Mondays and Tuesdays.
Garry's philosophy to learning is straightforward: just give it a go. There's no such thing as failure.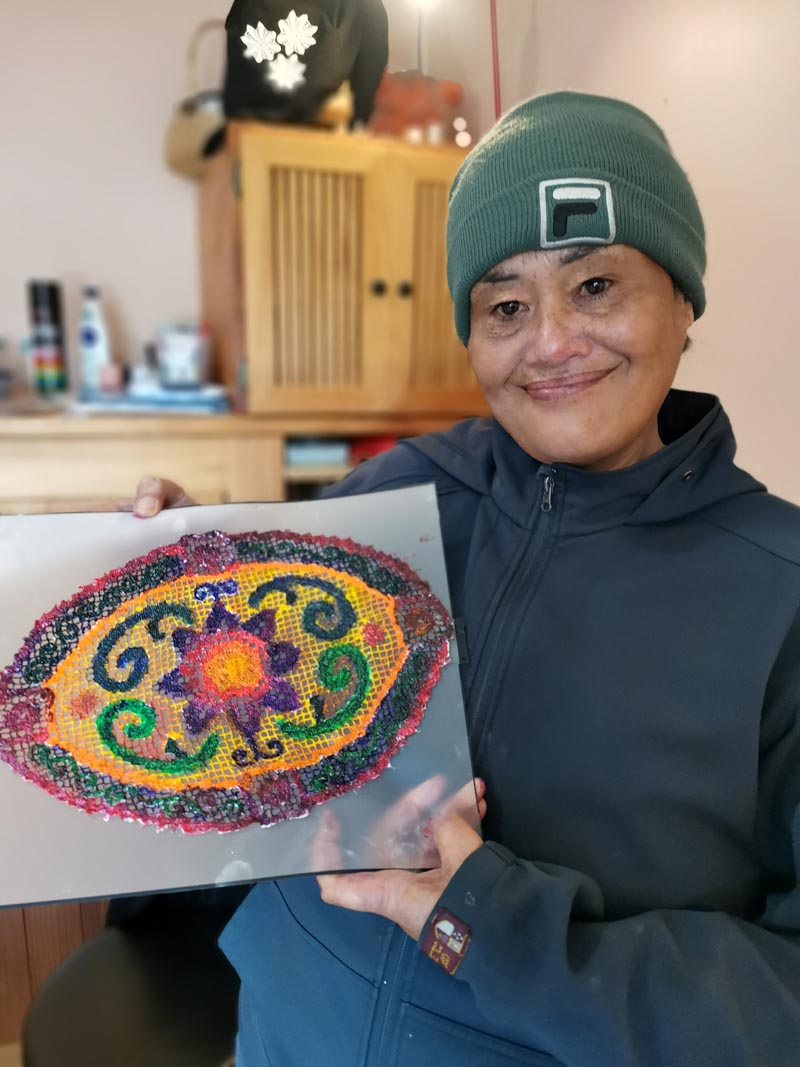 "It's about trying something new and then my job is to work with you and find a way to make it possible," Garry says. "This space is really needed here for people who want to be creative and connect with others. It's free and open to everyone in the community."
Te Whare Toi Ora is open Monday to Thursday from 10am to 3pm. On the fifth day, Garry works at MIX in Lower Hutt, where he and any interested artists visit galleries and source art materials. They return to MIX and he facilitates a ceramics session in the afternoon.
Garry says the number of people attending Te Whare Toi Ora is increasing gradually as word spreads.
"Some people come and work on their own projects and others like to take part in our classes," he says. "The feedback I get is that people are happy to have somewhere to come and be creative and meet other people. Seeing the smiles on people's faces when they've created something is so satisfying."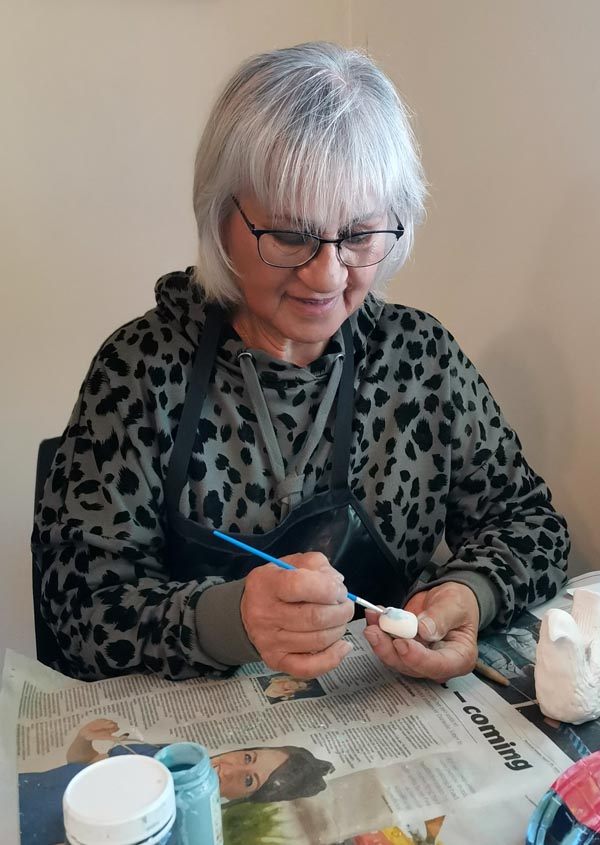 Miggs lives in Wainuiomata and comes to Te Whare Toi Ora three or four days a week, where she has been doing bone carving, pottery and jewellery.
"I'm working on my third piece of bone carving," she says. "I've learned so much from Garry about the whole process. He's very patient and clear in his explanations.
"My first work, which traditionally you give away, was a bone hook with a paua shell insert. It has gone with my sister to give to her son who lives in Los Angeles."
Miggs has also made a clay kōauau, a small flute, which she is painting before it is glazed.
"I love that there are so many options of what we can do, and the resources are great," Miggs says. "I also enjoy the company immensely: the chit-chat, the sharing of ideas and the shared lunches."
MIX is a mental health day service that offers art and wellbeing programmes. Its motto is "connecting, creating, living".
Anyone in the community is welcome to attend Te Whare Toi Ora. For more information about joining, visit the MIX Contact page or call 027 306 1175.